As the summer months get in full swing it's time to move the living outdoors and enjoy the warmth and sunshine while it lasts. Make your outdoor spaces look and feel stylish with a few tweaks and upgrades that will take your summer living experience to the next level – and make your neighbours jealous in the process!
1. Start with the basics
Mow your lawn and keep it looking trim. Clean up any debris, twigs, and leaves. Create a streamlined look by removing any visual clutter like garbage cans, random outdoor items and ornaments, and tools. Repair anything that has been damaged, torn, or become faded.

2. Pick your style
Determine what your "look" is and develop a coordinating decor scheme from it. Be sure to stick with a single theme – mixing too many looks can quickly get out of control, looking messy, cluttered, and unsophisticated.
3. Designate spaces
As much as possible, establish areas that are devoted to certain activities – the BBQ area, the eating area, the lounging area, etc. This will create a luxe look that appears professionally designed. Clearly differentiate areas with rugs, landscaping details, lighting, and plants.
4. Coordinate the furniture
Pieces don't need to be matchy-matchy but they should all work together to create a seamless and cohesive look. Use the same wood or metal throughout, use complementing paint colours or the same stain, and keep the style in-line with your selected "look".

5. Layer the lighting
The proper lighting can really elevate your space, especially during the dusk and evening hours. Layer sources of light such as globe string lights, LED border lighting, tabletop candles, hurricane lanterns, and spotlights around trees and shrubs. Stick with white and natural-colour lighting for a professional and polished look.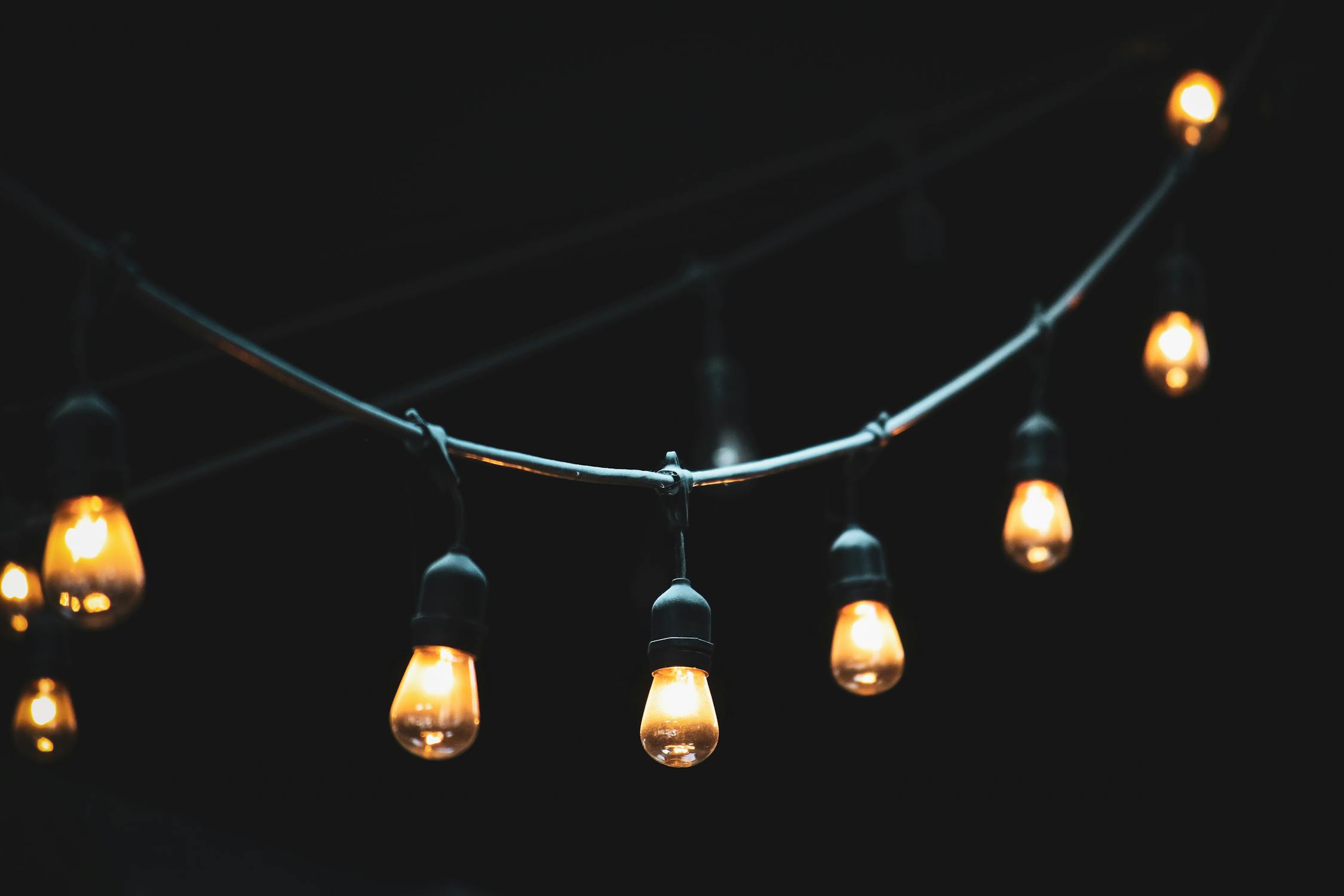 6. Add the details
Decorations add a touch of personality and make your space look pulled together. Pay attention to the details such as handles, walls sconces, and other hardware elements. Bring in rugs to define spaces, outdoor pillow, candles, decorative dishes, poufs, coasters, and any other piece that enhances your look and makes it an extension of your home.