Everyone has their go-to products and can't-live-without pieces that they're happy to brag about. Today, I'm giving you a peek into my makeup bag and revealing one of my favourite beauty products that I absolutely love!
If you're any bit like me, you probably have a lipstick or two (dozen) in your makeup bag! You know those days when you just need a little something extra to give you that confidence boost? A bold red lip will help! Or, maybe, you want to add a pop of personality to your makeup but aren't feeling the eye shadow? Lip colour is the perfect way to accessorize your look!
There are hundreds of lipstick brands and formulas to choose from and the trial and error process can seem overwhelming. But discovering a brand that you like is like finding gold! That's why I'm loving the Nars Matte Lipstick Penci! I first tried it a couple years ago and since then it's become my go-to lip colour formula. I love the impact one swipe gives and the staying power is un-matched. My favourite feature is the non-drying formula enriched with vitamin E; the lipstick maintains a velvety-matte finish that doesn't dry out your lips! The chubby pencil style is easy to apply and, if you aren't feeling the matte, you can easily layer a lipgloss over top for a glossy finish!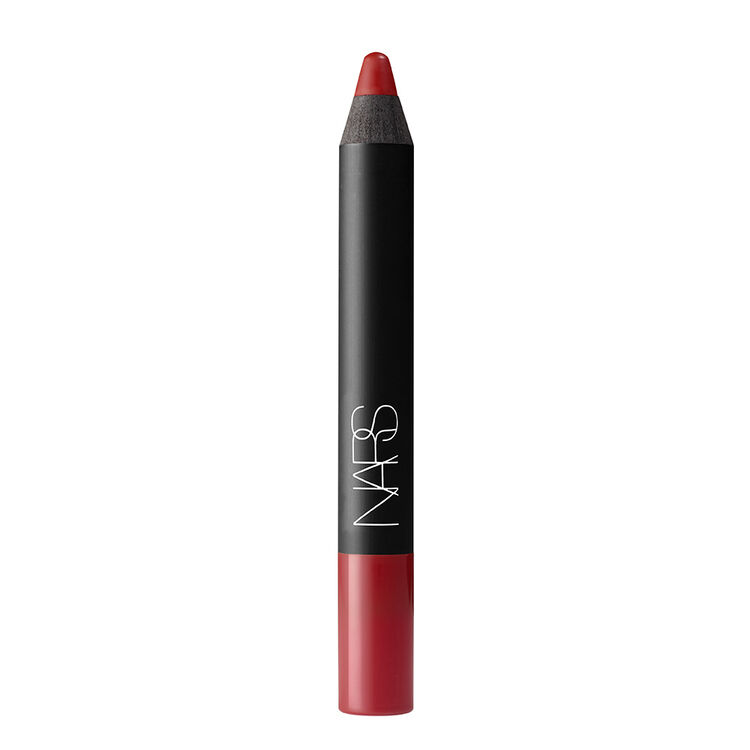 There are so many colour options, too! I love "Cruella" for a bold red lip in a classic, scarlet shade. If I'm wanting a more subtle, natural-looking colour I go for "Rikugien". Nars carries all the pink and red shades you could dream of plus purples and a deep blue!
My favourite place to purchase Nars is Sephora but the lipstick is also available at Nars, Shoppers Drug Mart, and The Bay. It is a bit of a splurge but one that I fully endorse!