Spring officially arrives this month and what better way to celebrate the change of seasons than with a few simple updates that freshen up your home and bring it out of hibernation mode! Perhaps you have go-to spring decor that your rotate in annually at this time of year; maybe you are looking for inspiration or want to try something different. Below, we've shared some of our favourite ways to welcome spring into your home in ways that are simple, easy, and affordable (and we'd love to get your input in the comments section below!)
1. Plants
One of the easiest way to make a space feel fresh and alive – literally! Turn them into works of art with these wall hanging terrariums!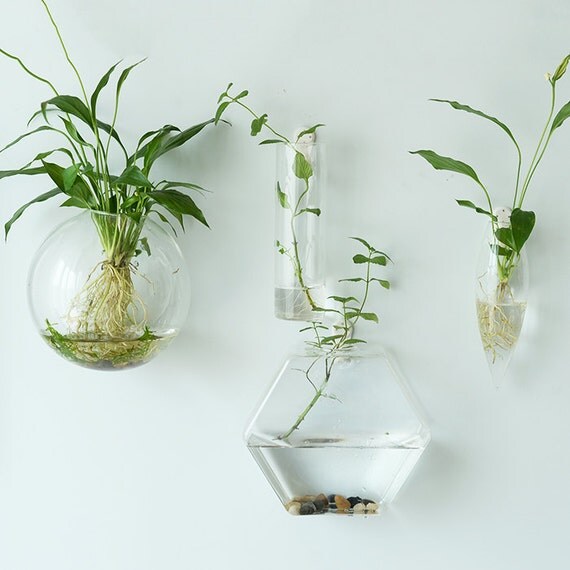 Wall Air Plants Terrariums $18.99 for a set of 2 | Amazon.ca, Oro Cube Glass Terrariums $45 for a set of 2 | Indigo
2. A Candle
Inject a bright and happy scent to the air with a citrusy-scented candle or add a flowery note with a floral-inspired candle.
3. New Paint Colour
The easiest way to transform a space is through paint colour! Something bright, pale, and cheerful brings a spring-like feel that will make your current furniture and decor take on new life.
Photo Credit: Freshome.com
Photo Credit: My Old Country House
Photo Credit: gotwood.me
4. New Bedding
Elevate your sleeping experience with a fresh new bedding set or duvet cover.
5. Decorative Pillows
Have fun and add a punch of pretty with new decorative pillows!
6. Spring Clean
Nothing introduces the feeling of spring to your home more than a good, deep clean, especially after long months of winter hibernation! Keep it clean in every sense with products from The Honest Company!