With March spring break (and, soon enough, summer holidays!) coming up, travel is on the top of most wish lists. Vacations can be notoriously expensive, however, especially for large family or cash-strapped student, so how do you explore distant lands without breaking the bank?
Below we've shared some top tips for stretching your money, getting free perks and reduced prices, and enjoying the trip of your dreams at a price tag you can afford!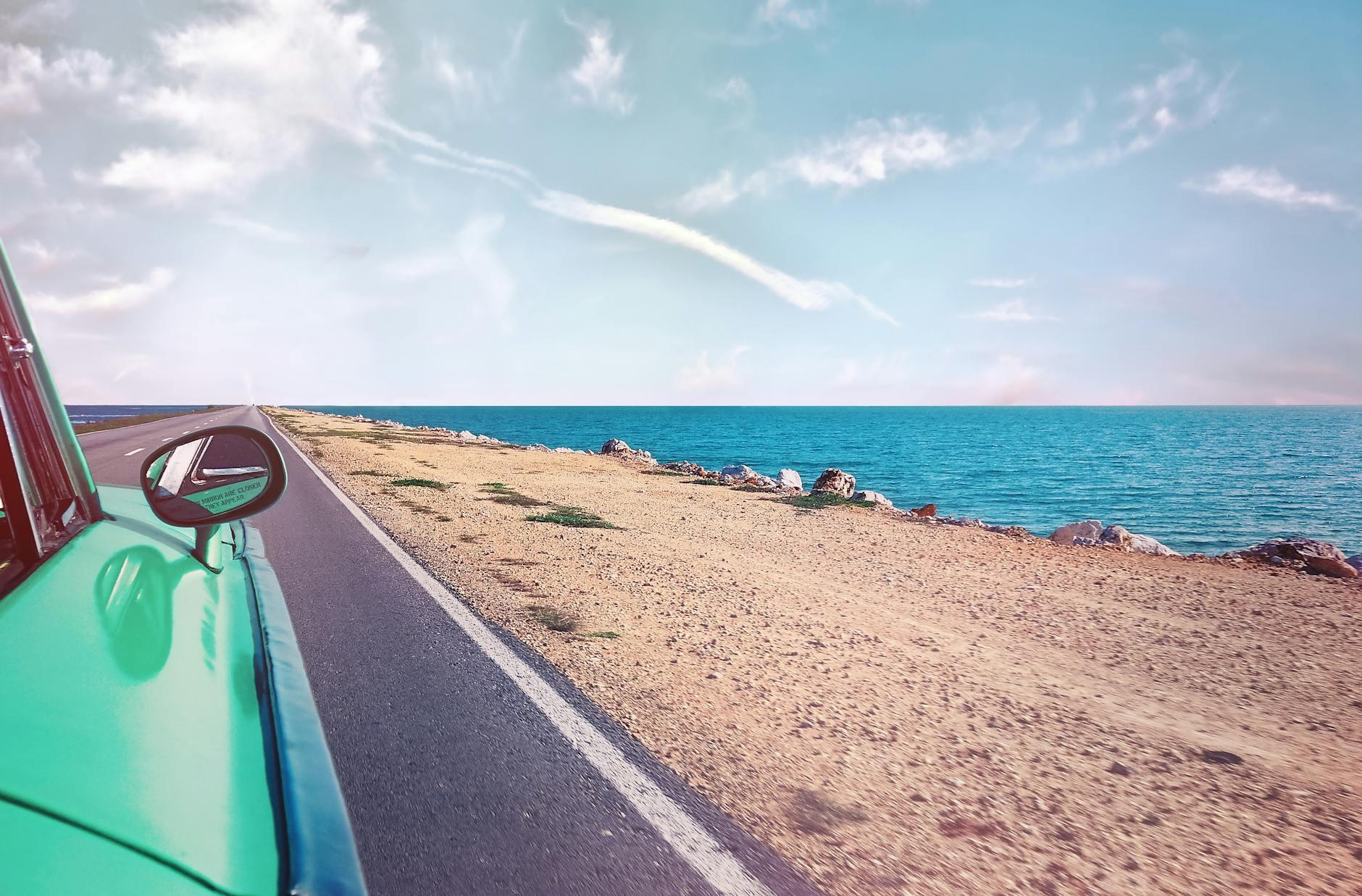 Set up a dedicated travel fund/account – Sure, you can just budget for travel, but setting aside money into a dedicated savings account allows you to watch the funds grow, gives you a quick overview of what's available to spend, and may even earn more interest than if it were left in your chequing account, depending on your bank.
Sign up for a travel rewards credit card – Put all your expenses on a travel rewards credit card and you could earn hundreds of dollars every year to put towards travel.
Start looking about 3 months out – If you prefer to plan your trips (as opposed to being spontaneous), start searching for flights, hotels, and activities at least three months in advance to get the lay of the land so you know what is a good deal.

Be flexible – If possible, shift your dates; flying on a different day of the week or a different week altogether could save you hundreds. To start, choose a range of dates when you'd like to vacation and finalize hotel details and activities after you've confirmed the actual days later. Data suggests that flying on Tuesdays or Wednesdays is your cheapest option. Also, be flexible about your destination. Some booking sites (like Skyscanner and Kayak Explore) let you choose your departure airport and enter "everywhere" or "Europe" into the destination search field. They will show a list of flights in order from cheapest to the more expensive and you can choose the most appealing option that suits your budget.
Set up price alerts – Google, Expedia, and many booking sights allow you to create flight and hotel alerts that are sent to your email whenever there is a price drop or special promotion available.
Cut expenses – Examples: make meals at home and skip take-out, make coffee at home, make your own lunches, walk to work/the store/ etc. Put that money in your travel fund.
Time your travel strategically – The cheapest time to travel is during shoulder season – basically, the months school is in session. Of course, this doesn't work for parents or students, but if you don't fall into those categories, planning a trip during the fall and winter months could mean major savings on everything from flights to food!
Stay invisible – Search for travel products using "incognito" mode and make sure that you get rid of cookies and browser history before booking your flights. This can translate into major savings as it is more difficult for booking sites to feed you higher fares and track your search history.

Join loyalty programs – Hotels, airlines, and many historic/tourist sites have specific programs in place to reward loyalty and encourage repeat business. Simply sign up (it should be free) and watch the discounts, insider-only promotions, and specials come right to your inbox. Most programs also include free perks for members. Join the programs for the places and hotels you plan to book for your upcoming trip and unsubscribe after the trip, if you don't think you will using their services again in the future.
Don't eat out – Make like a local and hit the grocery stores, farmers markets, and local shops. Make your own breakfast, lunch, and dinners for most of your trip, eating out a couple times at special restaurants for the full experience.
Find free attractions – If you do a bit of research, you're bound to find events, museums, and local attractions that will enrich your visit without costing a dime. Many museums offer one day or Sunday a month that is open to the public, free of charge. Farmers markets and flower markets offer a free authentic experience and traveling during a national holiday may mean access to free events. Most major cities offer free walking tours (just be sure to tip your guide!)
Save on cruises – Cruises can be an affordable vacation option – provided you don't fall for all the on-board up-selling and hidden charges (like drinking the soda in your suite's minibar). Also be wary of port excursions which tend to be overpriced; instead, find an organization that will provide the same excursions, but at a much cheaper rate. You'll get a more authentic and personal experience that allows you to see more (Check out cruisingexcursions.com, shoretrips.com, viator.com) And, avoid the casino and the spa if you want to save money!
Save on hotels – Book directly through the hotel websites. Use a site like kayak.com to survey your hotel option, then go to the hotel website, join their loyalty program, and see if you can save money.