With wedding season in full swing, you've probably received an invite or two (or a few!) and find yourself wondering what to get the bride and groom. Maybe it's a destination wedding and you'll be spending a lot of money just to be there (and who wants to fit a set of china in their suitcase?!). Perhaps the couple already has all the necessities and houseware that they need. Or, you'd really like to get them something unique that speaks to your relationship with them.
Whatever your dilemma, there's a gift option for you! Below you'll find ideas based on different situations – find the one(s) that is most appropriate for the wedding you have in mind and take inspiration!
DESTINATION WEDDING
For many destination weddings a gift is not necessary – your presence is the present. If you want to give something, however, it's perfectly acceptable to spend less than you normally would; be sure to send the gift to their house rather than taking it with you!
Ideas: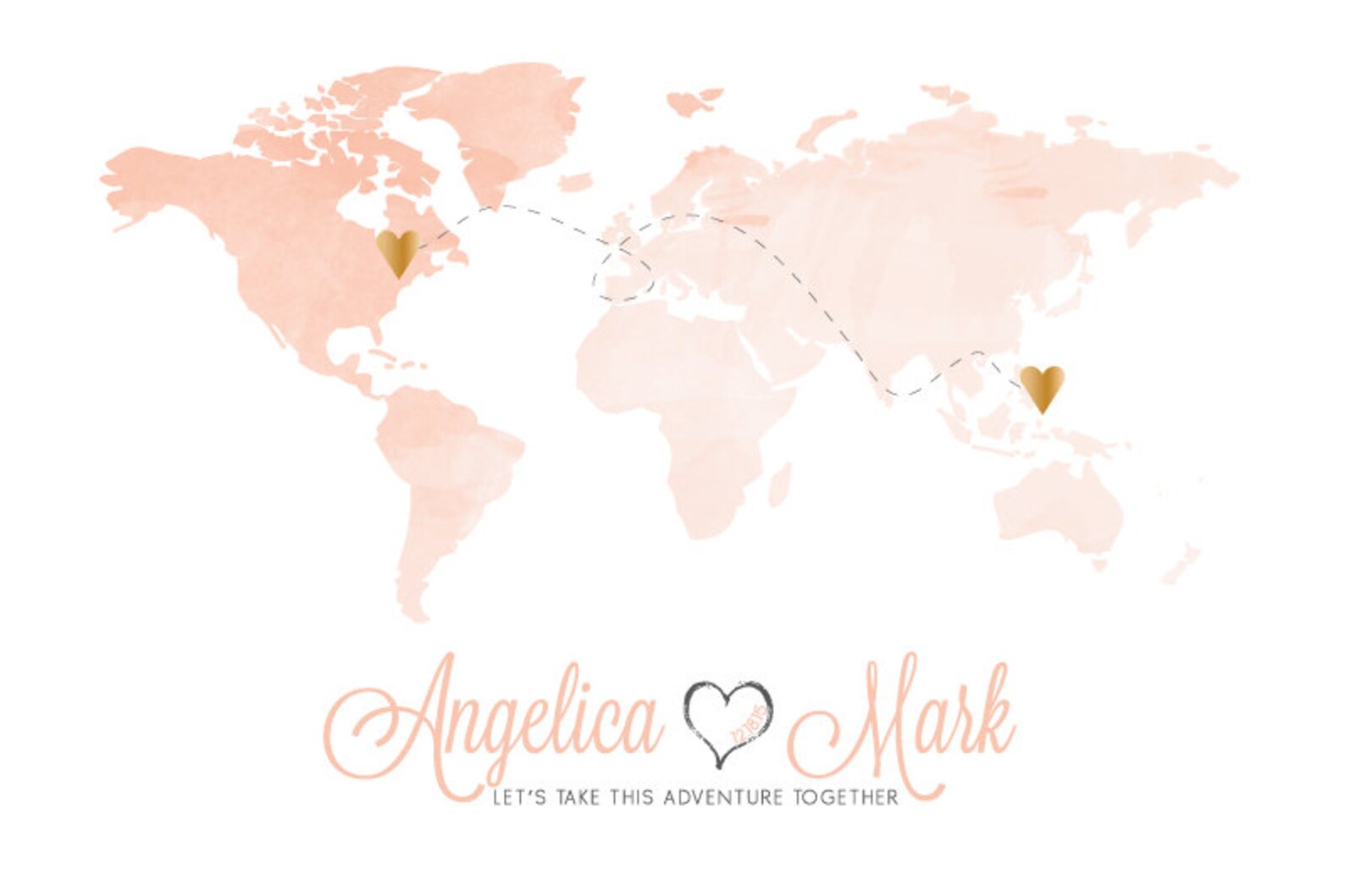 – Love Travels Personalized Art Print
– Monogrammed Luggage Tags
– Voucher to print shop such as Shutterfly
THEY HAVE EVERYTHING
Whether they're well into their careers or have been living together for a few years, some couples don't need the dishware, cutlery, home appliances, and other traditional necessities. In this case, the couple may request contributions to their honeymoon or house fund, or they may provide the option to donate to a preferred charity. If nothing is specified, think outside the box and find something that appeals to their personality and would allow them to enjoy some bonding time.
Ideas:
– Experiences: Life Experiences, Lola
– Gift cards for unique items
– Inside-joke-inspired gift
EXPENSIVE REGISTRY
So you checked out the registry – and can't find anything within your budget. Not to worry – you aren't obligated to purchase from the registry! Use it for inspiration and as a glimpse into the couple's style and what they are looking for, then feel free to look elsewhere for the same items, similar items, or incorporate details into a hand-crafted gift.
Ideas:
– Divide the cost of an item with another guest or couple
– Research to find items on sale or from another store
– Find something custom and personalized
THEY DON'T WANT ANY GIFTS – BUT YOU WANT TO GIVE THEM SOMETHING
If the couple doesn't want a gift – because they have what they need, they will be moving after the wedding, or some other reason they deffer gift-receiving, it's a good idea to respect their wishes. However, if you really want to give them something, consider contributing to a charity that is important to them or which represents values that they share. Just be sure to give send them a note to let them know!