One of the first and most important decisions regarding your wedding is the location for the ceremony and reception. The venue you select will set the tone for your entire day and will determine the décor, menu, stationery style…even the wording of your invitations. It's no wonder that it can be a stressful and complicated decision! As part of our wedding planning series, we'll break down the various options out there and hopefully make it a more informed and less stressful to-do.
Venue Timeline & Tips
Some general steps and tips for finding and selecting your venue (after you've determined your budget – budget always comes first!):
1. Talk to your planner – they will often be able to narrow down the list of suitable venue types, saving you time and frustration. They also know how a space can be transformed to bring your vision to life.
2. Choose a venue that works with your vision – if you already know what theme and style you want to achieve for your wedding, look for a venue that channels or enhances that vibe. Modern weddings suit contemporary spaces like museums, art galleries, or restaurants, while nature-inspired weddings work well in outdoor settings like a park, your backyard, or a beach.
3. Consider your guest list – some venues will not work for a large guest list; others are not as suitable for young children or older adults. Take into account the various aspects of who you expect to be attending and how large your guest list is as it will often determine the venues you can select from.
4. Keep budget and total cost in mind – A venue may seem cheap…until you factor in the additional costs to transform it to suit your wedding. Venues that offer a full wedding package may seem to cost more but end up being the more economical choice because you can save on rentals and much of the decor. If you have your heart set on a certain venue, evaluate the importance of other elements such as florals and decor and scale back if needed to stay within your budget. Think about what is included and what you'll need to bring to get the total cost of the venue
5. Think about your guests – if you're inviting many out-of-town guests, choose a venue that is near or well-connected to a hotel or a group of hotels and ensure that the hotels have adequate space to accommodate all your guests.
6. Use a spreadsheet – track the venues you research on a spreadsheet that compares all the information you need to make an informed decision. This information may be available online or in the venues wedding package brochure, but if anything is unknown reach out to the venue directly to obtain the details. Seeing at a glance the benefits will help you narrow down your choices and will also let you see how far your budget will go.
Some column ideas (thanks to A Practical Wedding):
– Name of venue
– Location
– Capacity
– Availability
– Type (hotel, restaurant, etc.)
– Layout
– Rates
– Website
– Restrictions
– Parking/Transportation
– Facility Extras
– Caterer

OPTIONS
Today there are plenty of venue options to choose from, which can be both exciting and overwhelming! Here's a list of the major options with their corresponding pro's and con's to consider:
Home
This could include your home, a friend's home, the family cottage, etc. and allows for more flexibility in regards to decor, scheduling, and more options for food, beverages, dress, and activities.
PROS
– Convenience
– It's personal, often with meaning
– Guests may be more familiar with the location & what to expect
– Save on venue fees
– Option to setup and take down when convenient for your schedule
– No or little travel for the family, wedding party, & those involved
– Often more privacy
CONS
– Everything from tables to linens, cutlery to tents will need to be rented – and the costs could add up
– Often requires more logistical planning, especially if the space available is not very large or well-suited for a gathering of people
– May not be the cheapest option
– Parking for guests may be an issue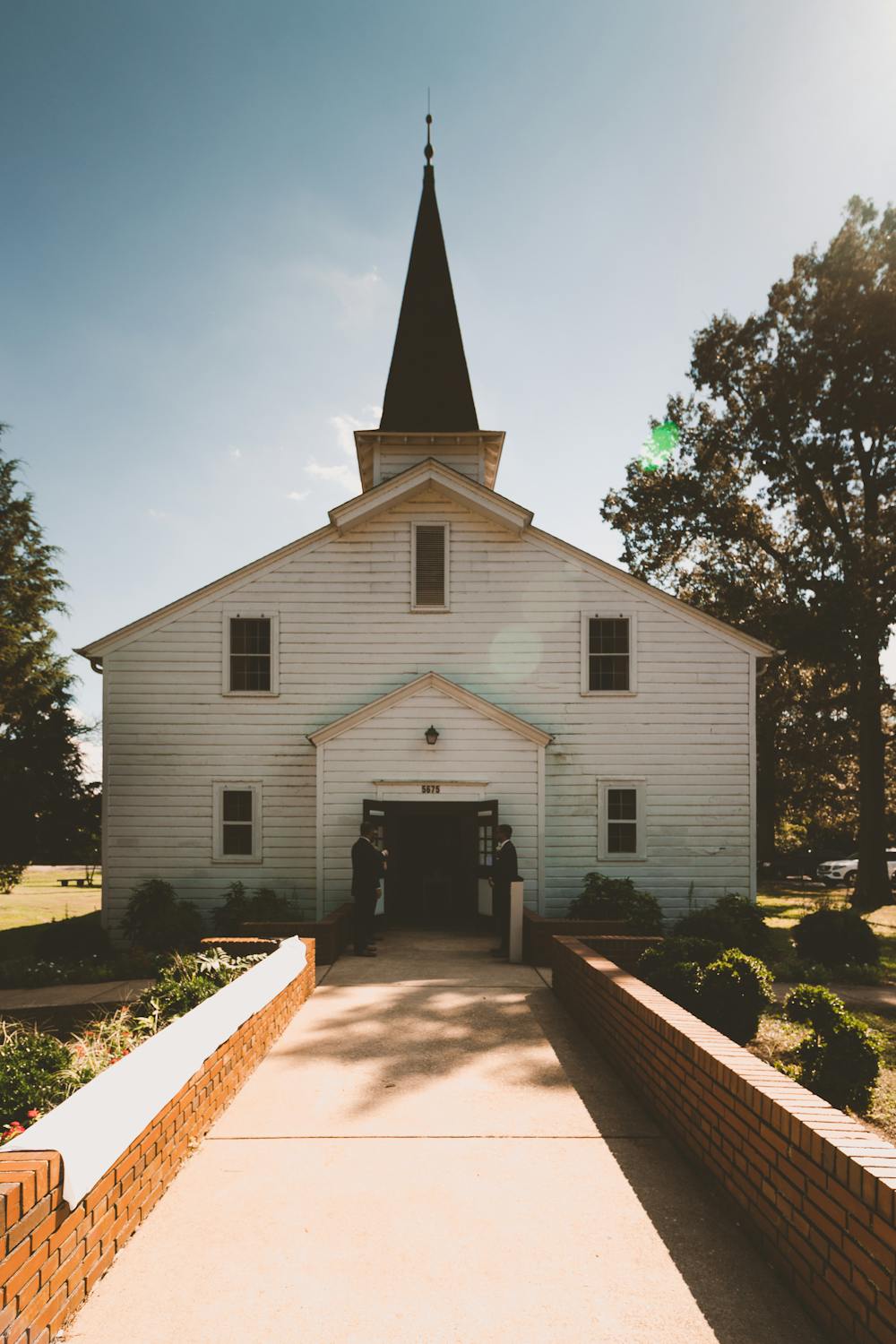 Church or House of Worship
This is the traditional option, which is great for a traditional-style wedding, a large guest list, or for many on-location amenities.
PROS
– May allow for the entire day to be held in one location; less transportation issues
– Usually provides plenty of parking
– Venue fee is usually lower and rental costs may be non-applicable or minimal
– May have on-location kitchen
CONS
– May be limitations such as a require dress code, noise limitations, certain food or beverage restrictions, etc.
– May be restricted to members only
– Some rentals of linens, tables, cutlery, etc. may still be required
– Caterer usually still has to be hired
– May not have on-location kitchen for use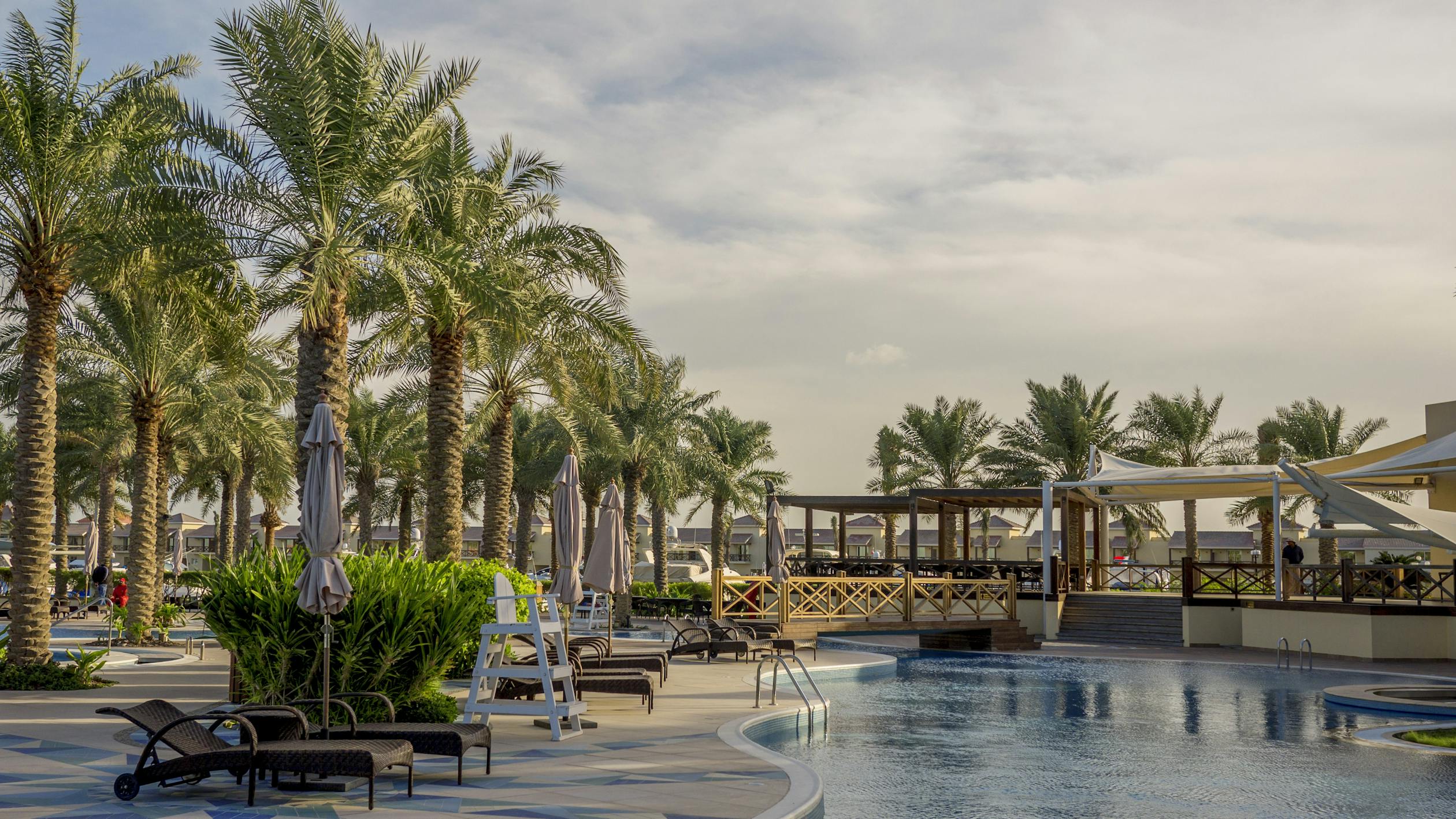 Country Club
This may include a golf club, resort, or similar venue. It is a great option for a black tie and formal wedding as the site usually features beautiful landscaping and lawns with lots of space for the ceremony and reception. Typically clubs have enough tables, linens, cutlery, and all necessary furniture on hand, as well as an in-house caterer and staff to handle the event.
PROS
– Beautiful space, landscaping
– All necessary furniture, linens, cutlery, etc.
– On-site caterer
– Staff
– Parking & valet service
CONS
– May need to be a member or related to someone with a membership
– Often pricier
– Hidden fess (corkage, valet service, cake cutting, additional staff, etc.)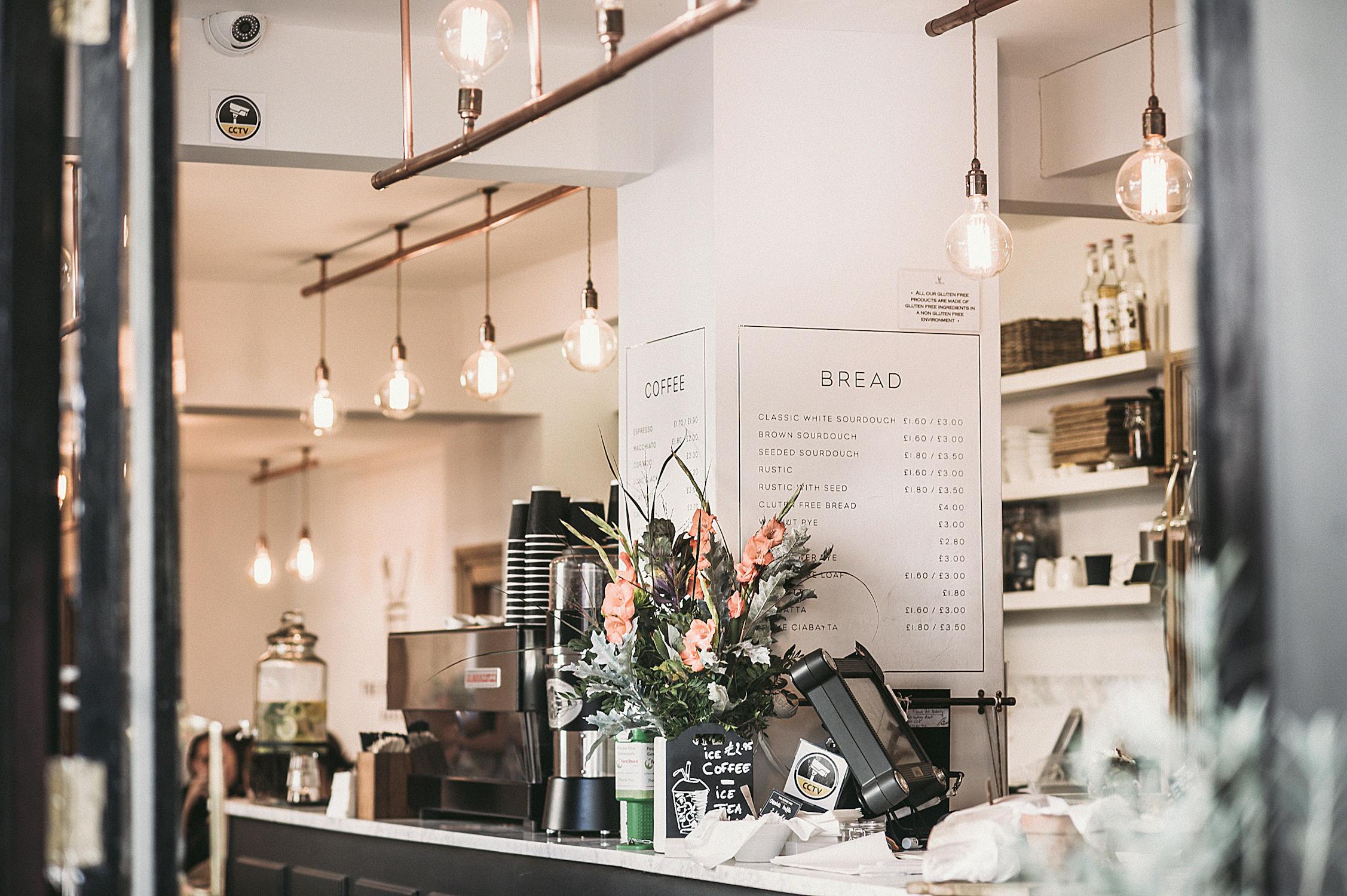 Restaurant
A restaurant may be the perfect venue for a small wedding, specifically the reception. This can make for a very intimate and personalized experience that reflects the couple's tastes and food preferences.
PROS
– Intimate & personal venue
– Good for small weddings
– Unique experience
– Convenient
– Usually little decor needed
– All necessary tableware, linens, etc. already provided
– Can negotiate a better deal if you book during a slow time for the restaurant or at a time they would normally be closed
CONS
– May not be able to customize the menu much
– May be expensive if you book the entire restaurant for the evening; you'll need to cover for the revenue the night would have otherwise brought in
Public Beach or Park
Probably the cheapest option, a public beach or park does come with a few trade-offs.
PROS
– Cheap to get a permit, if required, or free in some cases
– Natural scenery means less decorations
– Same location can work for both ceremony & reception
– Parking usually provided
CONS
– Less privacy; less control over uninvited guests and gawkers
– Must bring all own food
– Rentals for everything, including tents, chairs, tables, linens, etc.
– Lighting will be required for any after-dark celebrations
– Park may close at a certain time
– Limitations in place for food, beverages, noise level, etc.
Hotel
Another traditional venue, an hotel can be perfect as an all-in-one location, with everything from food, ceremony and reception rooms, and on-site accommodations all wrapped up in one package! It is also an excellent option for multi-day weddings.
PROS
– Good space suitable for a large guest list
– Various room options such as ballrooms, banquet halls, conference centres
– Customizable wedding packages usually available
– More flexibility to customize the menu
– Fewer restrictions regarding noise, time to start and finish
– Guests can stay on-site
– Parking provided
– Often have an in-house planner
– Usually have all necessary tables, tableware, linens, etc. and may include some decor and florals as well
CONS
– May be other weddings &/or events booked on the same day
– May not be able to bring in your own caterer
– May be more noise, general busyness (especially on weekends)
– Need to book well in advance, especially if hotels rooms need to be booked
– Parking & valet fees may be extra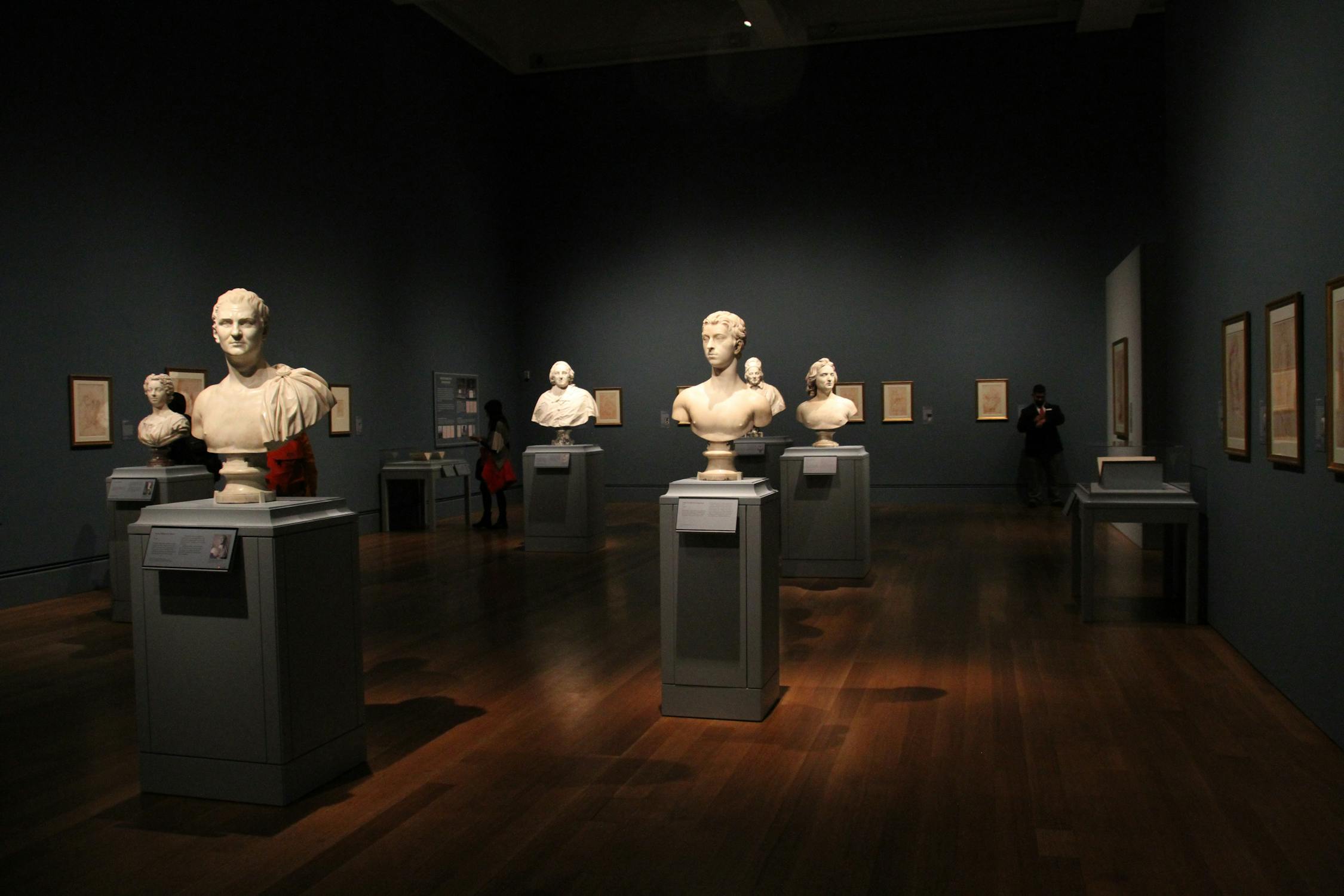 Museum
This unique venue makes for a memorable and very personalized wedding experience your guests won't quickly forget!
PROS
– Unique; a venue that can reflect the couple's particular tastes, preferences, and personality
– Often have on-site kitchen, caterer, in-house planner, & all necessary furniture, utensils, & linens
– Artwork and artifacts can function as decor
CONS
– A more expensive option, especially for more famous & popular museums
– May need to hire your own caterer, planner
– Rentals may still be required
– Often restrictions on photography, video, & entrance to certain areas or exhibits
– May require creative configuration of the floor plan for certain activities due to the smaller rooms & display configuration
– May not be suitable for children